What have the 2021 awareness grant beneficiaries been up to?
Nachrichten
August 05, 2022 Über das EUIPO
What have the 2021 awareness grant beneficiaries been up to?
The 2021 awareness grants projects have been implemented in EU Member States via the European Observatory on Infringements of Intellectual Property (IP) Rights to spread knowledge about IP rights among young people, consumers, and teachers. Various topics are covered, as they are designed by diverse entities (universities, NGOs, media agencies, and companies from the private sector), but all of them raise awareness on the value of intellectual property in protecting creativity, innovation and entrepreneurship, and educate about the damage caused by infringements, counterfeiting and piracy.
Read the latest update on the implementation of these grants:
Strand 1 – Reaching children, youth and/or teachers/future teachers
SAFEorFAKE?
By Asociación de Investigación de la Industria del Juguete, Conexas y Afines (AIJU)
The 'SAFEorFAKE?' project addresses the importance of respecting the creations of others and the hazards that the manufacturing of counterfeit toys poses to children's health, the economy and the environment. The reference to toys is seen as a good way to reach students.
Latest:
Development of educational materials (a toolkit): presenting the hazards linked to counterfeit toys to help children understand the concept of non-evident risk to their health and responsible consumption
Presentation of the toolkit to the teachers at the CEIP La Florida school in Alicante. Students and teachers from this school were involved in the project's activities since the beginning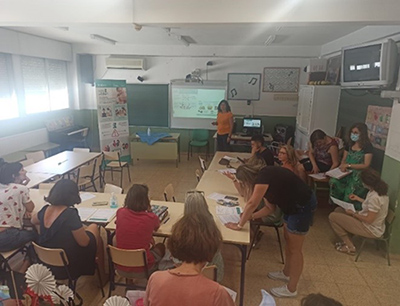 WE all say NO
By Associazione Difesa Consumatori (Adiconsum APS)
The campaign was designed by the Italian association fighting with all forms of abuses and harassment to the detriment of consumers. It helps us to understand how important it is to protect IP, in order to ensure progress in scientific and medical research, technology, and cultural production, as well as in fashion, design and entertainment. With no or poor protection, these sectors' activity will decrease, involving job losses and challenging the economy.
The gaming industry is among those most affected by piracy. This phenomenon harms both multinationals and independent productions. The aim of the project is to help young people (and older ones) to learn more about these gaming platforms.
Latest:
a new dedicated web section on gaming, in English and Italian, has been created
Adiconsum APS (Associazione DIfesa CONSUMatori), a consumers' association in Italy, joined a European-wide campaign for a more transparent loot box system that discourages younger consumers from acquiring gambling-like applications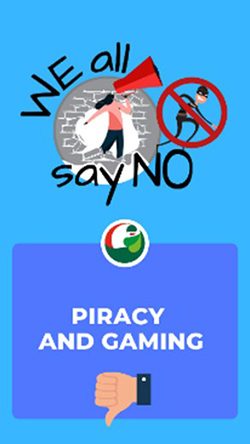 The Copyright Challenge
By Vereniging van Organisaties die Intellectueel eigendom Collectief Exploiteren (VOICE)
This is an educational program on copyright aimed at primary school children (ages 10 to 12), implemented through the website KlasseTV and a social media project involving Dutch influencers.
Latest:
Organisation of an event for the school that won the 'edutaining' competition for raising awareness on copyright in the music industry. Influencers Kalvijn and Blanks (Dutch musicians involved in the awareness campaign) visited more than 120 students at the Klokkenberg in Nijmegen. Students were all wearing orange clothes in connection with the song's theme, shared their experiences with music as a hobby and sang 'PROOST' together.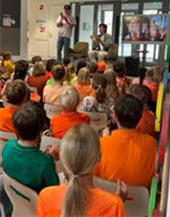 Educational campaign raising awareness about copyrights and neighbouring rights in primary and secondary education in Latvia
By Latvian Performers and Producers Association (LaIPA)
LaIPA aims to explain to Latvian students the nature and practical application of copyright through various educational ventures and an online tool "Autorskola – CopyMonkey".
Latest:
material for teachers, interactive games and infographics on various aspects of copyright topics were published to facilitate lessons on this issue;
educational posters aimed at children and young people were made available on social media, answering questions on copyright;
LaIPA announced also a copyright-related art contest aimed at children, which would be held in cooperation with several Latvian art schools.
IP4Teen Creators
By University of Alicante
The project aims at increasing youngsters' awareness regarding IP in social media, at boosting their knowledge on how to benefit from IP in social media and how to make better use of third parties' creations while respecting their IP rights, and at enhancing knowledge about the use of IP as a means to leverage intangible assets for digital entrepreneurship.
Latest:
In June, IP4TEEN Creators joined forces with digital entrepreneur and Instagrammer Pablo Reche (aka AuraProds) to talk about the use of trade marks as tools for digital creators and about the protection of creative content on social media. The video and Q&A were produced as an Instagram post and a live session, and both are available on the project's website.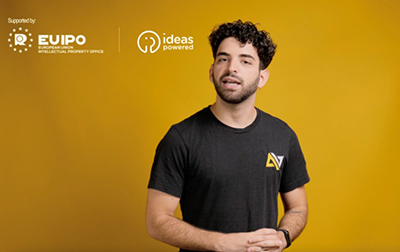 Strand 2 – Reaching consumers and especially young consumers
JUSTORIGINAL. Encouraging young consumers to buy real
By Coordinamento delle associazioni per la difesa dell'ambiente e dei diritti degli utenti e dei consumatori (CODACONS)
'JUSTORIGINAL' aims at improving the understanding of young consumers (11-17 years old) about the counterfeiting risks and the effects of the IPRs violations.
Latest:
Several anti-counterfeiting fairs were organised to discuss the importance of IP rights protection with young people/consumers. The fairs have been a success, with more than 400 participants.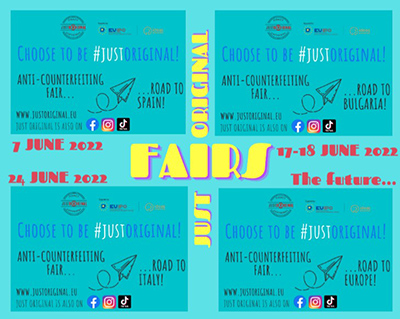 IP Why Not
By Strategma Agency
This is a continuation of the IP Why Should I Be Bothered campaign, focusing on the importance of IP rights and their diverse applications in our daily lives.
Latest:
IP Why Not released its instructional video in five European languages (Spanish, Portuguese, Estonian, Bulgarian, English), which takes you through copyright protection, its essence, meaning, scope, purpose, and social function. Protection or not? You can choose the end of the story and find out what happens.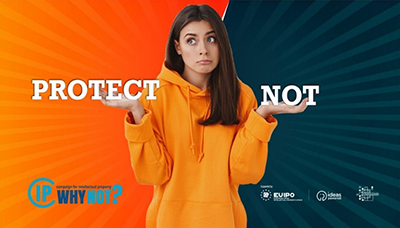 Sensibilization campaign for IP right protection (SIGN)
By Federconsumatori
The project involves consumer associations from 8 Member States: Italy, Bulgaria, Greece, Spain, Romania, Croatia, Latvia and Lithuania, where young consumers are invited to take part in a European contest by posting their original multimedia works (about IP rights and the economic and social relevance of protecting it).
Latest:
European contest is closed: thousands of participants sent their works on IP rights, these are available on the project's website.
An internal project partner committee evaluated the images, drawings, videos, illustrations and animations with the most votes, and chose the three best pieces.
Check the winners here.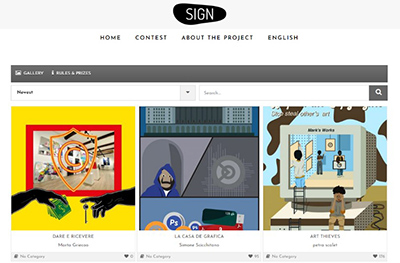 Awareness raising campaign on the benefits of protecting IP rights by encouraging the use of legal sources online – RESPECT
By Sigma Live Ltd
The 3 partner organisations Sigma Live (Cyprus), the Hellenic Copyright Organization (HCO) (Greece) and GEInnova(Spain) are implementing a series of activities combining their strengths and experience in different fields to raise young people's awareness of IP rights issues.
Latest:
A multi-layered media campaign activating different outlets and audiences. Part of this campaign involves producing a series of videos in the partners' languages focusing on the struggles of the creators and the impact of infringement and illegal digital piracy of content on creative industries.
The videos are currently being circulated on the project's social media and are accessible to all. See one of the videos here