Nyheder
februar 22, 2021 Nyheder
Update on the 2019 awareness grant beneficiaries
DECO - Brain Ideas 2.0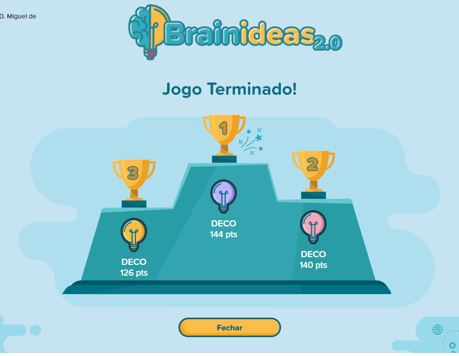 The Brain Ideas 2.0 website is ready and fully operational with the Interactive Board Game and detailed information on IP topics.
Moreover, the Certified Teachers' Training, with the participation of the Portuguese IP institutions IGAC and INPI, completed 4 training sessions in October and November, reaching 129 teachers. Now, the project is in its roll out stage: delivering sessions to students and challenging them to learn about IP while playing games and having fun. So far, 27 awareness sessions have taken place, reaching 648 students. The next steps involve organising educational conferences in universities, targeting the next generation of secondary level teachers.
If you know teachers in Portugal, share Brain Ideas with them via the online social media campaign.
For more information, visit the DECOJovem website and follow DECO and DECOJovem on Facebook.
Fondazione Politecnico di Milano – IP-EXPERIENCE
Carrying on from its successful start and excellent results, the IP Experience project continues promoting intellectual property at national and international level, targeting university students, researchers and young entrepreneurs. The website is packed full of IP news and initiatives.
Over the next few weeks, interesting webinars and initiatives concerning disinformation on IP, patents and vaccines will be available on the project's website. These have been organised by Italian multipliers/organisations who participated in the IP Experience initiative. Further initiatives planned for the next World Intellectual Property Day, 26 April, will also be promoted on the website.
Strategma - 'IP: Why Should I be Bothered?'
The 'IP: Why Should I be Bothered?' campaign has now released an 'IP in the News' section on the project's website: http://ipwhy.europe.bg/en. You can find a lot of useful information there about the IP world, including information related to the pandemic. This is particularly relevant as the pandemic has inspired a lot of people to create new products. For instance, did you know that there is a hand sanitising slime that might actually end up being patent protected if the application filed is successful?
So, check out http://ipwhy.europe.bg/en for interesting intellectual property and copyright material in Spanish, Portuguese, Bulgarian and English, including news, infographics, quizzes, videos, articles, #iphatchallenge and much more.
University of Alicante – IP4Teen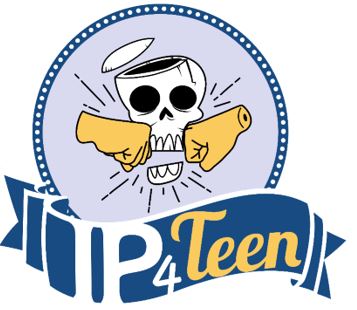 IP4Teen is an educational project which aims to raise awareness among teenagers about the risks of counterfeiting and piracy. The organisers consider that intellectual property education from an early age is important, so they offer an open online course for teachers as well as free teaching resources on the intellectual property basics.
The initiative was launched in October 2019, with a pilot scheme for secondary school teachers who were invited to participate in the IP4Teen massive open online course.
This course is now freely available online. It offers short modules with audiovisual resources on basic IP rights, such as trade marks, copyright, designs and patents. The different modules are related to areas of special interest to teenagers, such as fashion, electronic devices or social networks, among others. The IP4Teen platform also offers different teaching resources for educators willing to include IP as a complementary topic in their lessons.