At Office level, we're committed to achieving the highest standards of excellence in everything that we do.
Our integrated management systems policy is our framework for excellence, comprising internationally recognised quality standards to which we adhere and comply.
It consists of a series of standards ranging from environmental to accessibility which we apply through all aspects of our work. And, of course, it includes ISO certifications in quality, information security and customer management.
Overview of Quality initiatives and interrelations
At the EUIPO we strive to deliver top-level registration services to our customers and this is why we have embedded the notion of quality in every step of our processes/services. From the moment a customer files a trade mark or design to the moment the Office communicates its decision or communication, there are many elements at play that ensure the process is handled effectively and the final product meets the requisite quality standards and the customer's expectations.

The processes of delivering IP Products, the persons, teams and means implicated in that process, as well as the series of actions carried out to that end.

The determinants guide the quality efforts of the Office, by providing the objectives and principles every quality initiative must comply with, in line with Office strategy.
The enablers encompass all the organisational structures, systems, means and resources deployed by the Office to enhance quality in a certain area.

The controls are the standards of measurement, comparison and/or means of verification of the desired quality of an IP Product and serve to ascertain that the enablers put in place to that effect are efficient.
×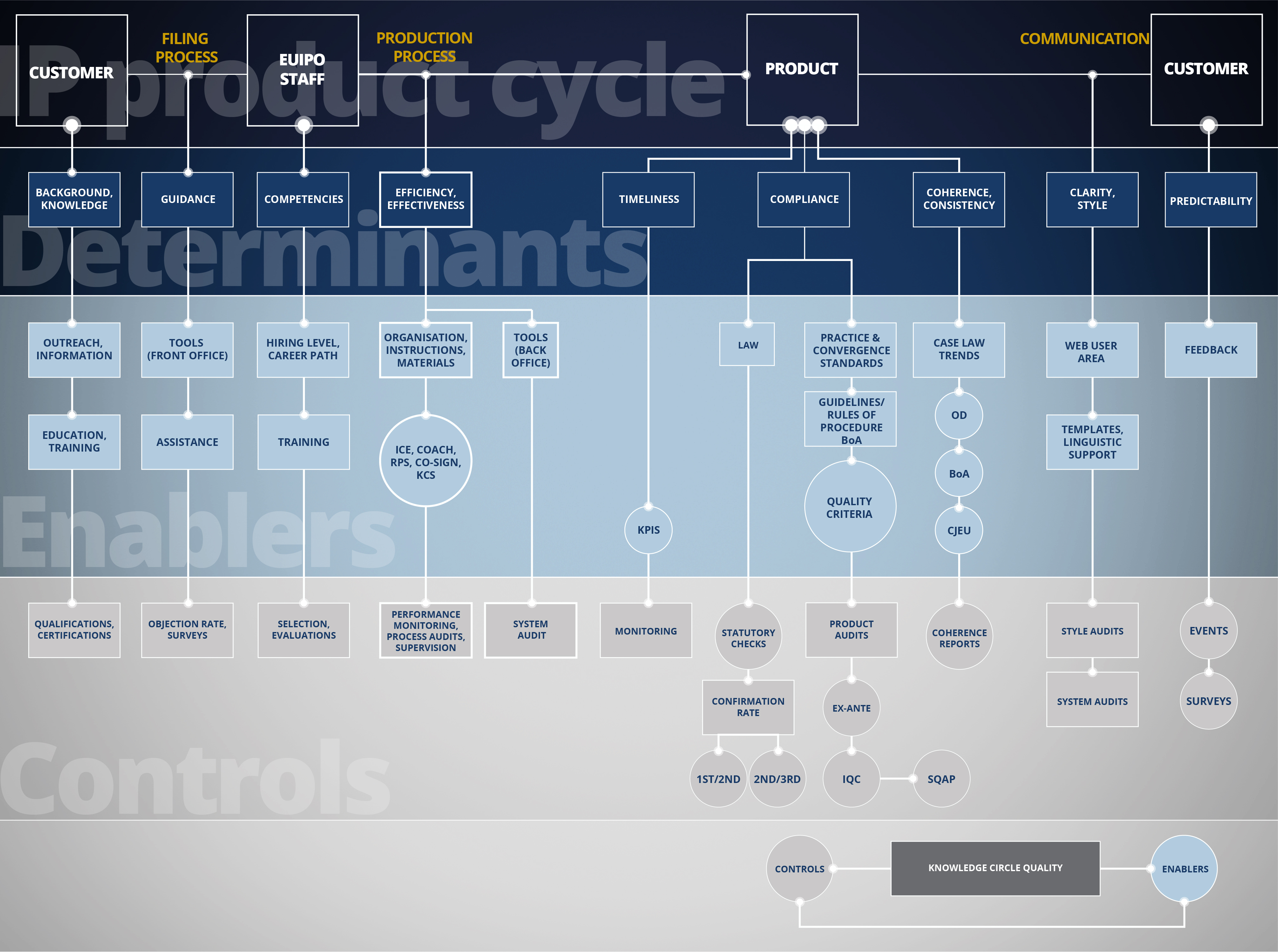 This diagram shows the quality factors that influence an EUIPO customer's experience during their trade mark or design journey, from the moment of filing until a decision is made and notified.
The first layer of the map shows the steps that are taken by the main participants in each phase of the process:
the customer files a trade mark or design;
the EUIPO staff review it;
a decision is taken and communicated to the customer.
This journey, which we refer to as the IP Product Cycle, is underpinned by different elements that ensure the registration process is handled effectively. Some of them are 'subjective' and concern the attributes of the participant; others are 'objective' and refer to the processes and standards in place.
The second layer shows the set of assumptions that determine quality in each step of the cycle, that is, the factors that define and condition the quality of a certain action, process or product.
The third layer highlights what we define as 'quality enablers', that is, the elements and procedures that collectively provide internal or external participants with enough opportunity and authority, as well as the means, to achieve a quality result.
The fourth layer shows an overview of the quality controls put in place by the EUIPO to ensure a certain level of quality. These include the measurement and comparison standards and/or the means used to verify the desired quality outcome.
Detailed information on how the concept of quality is developed within the Office's core business activities can be found in administrative decision ADM‑21‑24 on establishing an Integral Quality Framework at the EUIPO.
×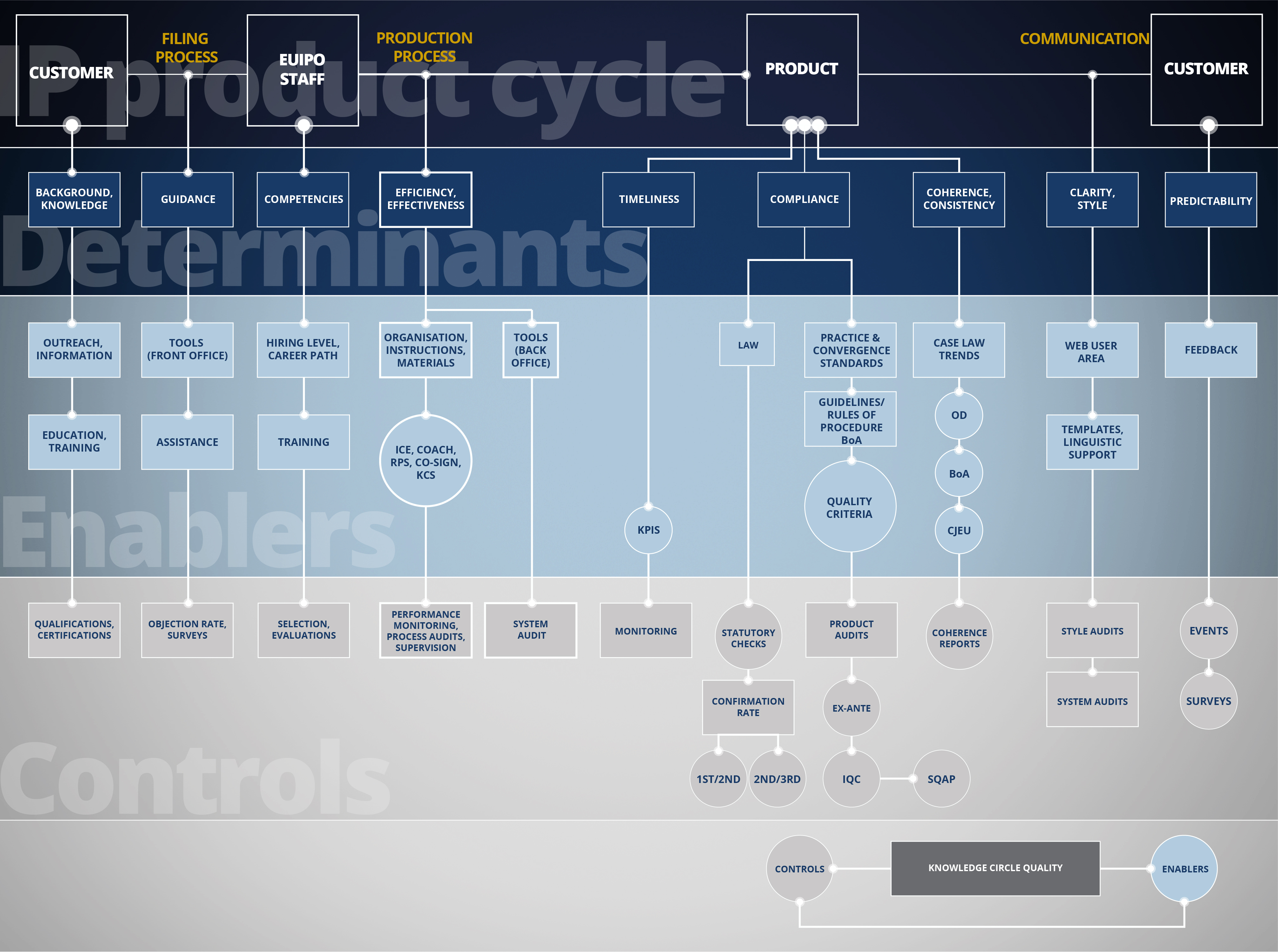 More details on some of the Office´s quality enablers and controls can be found in the documents below:
Quality Enablers Fiches

Show
Quality Controls Fiches

Show
EUIPO Management Systems standards
Quality management (ISO 9001)
Since 2009, the EUIPO's Quality Management System has been certified to ISO 9001 standard for all design-related activities. In 2012, the scope of certification was extended to cover all trade mark activities, legal affairs and the Boards of Appeal. In 2013, the Office achieved certification for all activities. In 2016, the Office achieved certification for the latest version of the standard (2015), which has a strong focus on risk and stakeholder management.
The scope of this certification and of all the certifications owned by the Office is the following:
The processing and management of the European Union trade mark and registered Community design registration systems, appeal procedures, European and international cooperation, knowledge sharing on enforcement of Intellectual Property Rights, support and management activities.
Information security management system (ISO 27001)
We take a holistic approach to protecting our critical and sensitive information: from risk assessment and identification of assets, to training and internal auditing, every aspect of information security is taken into account.
Our information security policy is based on ISO 27001. This is a world-class management standard that provides a methodology for managing information security in all sorts of organisations. For us, this certification means that we can assure our users that we follow best practice in information security.
We have been certified with the ISO 27001 standard since 2004. The EUIPO was among the first organisations worldwide to achieve certification and the first in Spain, where we are based.
Eco-Management and Audit Scheme (EMAS)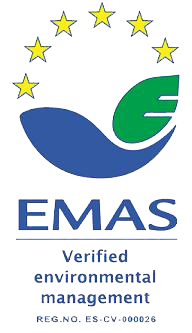 At EUIPO we take our social responsibility seriously and are committed to reducing our environmental impact. We take part in the EU Eco-Management and Audit Scheme (EMAS), a management tool to evaluate, report on and improve environmental performance in organisations.
We have achieved EMAS registration and successfully run an Environmental Management System in line with ISO 14001.
The activities for which environmental impact is assessed also include those carried out for us under contract. Contractors are requested to comply with the EUIPO's environmental policy, which is annexed to all relevant tender documentation.
Every year, we publish an environmental statement validated by an accredited verifier, in which we set out the results achieved against the objectives, as well as any future plans to improve our environmental performance.
Universal accessibility (UNE 170001)
EUIPO promotes universal access as a means to achieving equal opportunities in the work place.
We hold the AENOR accessibility standard certification for persons with special needs: UNE 170001. This standard guarantees that all architectonic measures have been taken so that anyone, no matter what their age or disability, can access any part of our premises and their surroundings.
This UNE standard is based on Movement, Reach, Location and Communication, four parameters that summarise the tasks that people perform in their everyday interaction with their surroundings.
In practical terms this affects such things as elevators, corridor widths, stairs, signposting, information channels and much more.
Occupational Health and Safety (ISO 45001)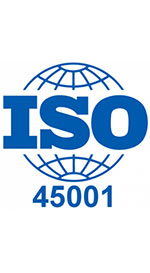 Fostering an efficient and rewarding work environment goes hand in hand with modern health and safety management. In this area, we have achieved certification to ISO 45001:2018, a recognised standard for occupational health and safety management.
ISO 45001:2018 helps organisations gain better control over occupational health and safety risks, while improving their overall performance. It is a voluntary initiative that helps identify health and safety risks and potentially reduces accidents.
Complaints handling (ISO 10002)
Meeting our users' expectations also involves an effective and efficient handling of complaints. The EUIPO was one of the first organisations in Spain to hold ISO 10002:2014 certification.
Our complaints handling process is based on a customer-focused environment, which is also open to feedback. The objective is to resolve any complaint received in a timely manner, and to enhance our ability to improve our products and services. The main aspects of the process are: the involvement and commitment of our top management; recognising and addressing the needs and expectations of users; and the provision of an open, effective, and easy-to-use complaints process.
More information about complaints management can be found on the customer care page.
Customer Service Charter
Our Customer Service Charter is the expression of our drive for excellence.
It commits us to a set of quality standards in three categories: timeliness (how long it takes to deliver a service); accessibility (how well and quickly the Office makes services available to users by phone, email and through e-business applications); and quality of decisions (how the EUIPO's decisions measure up against agreed quality criteria).
We publish our Customer Service Charter results every quarter.
Statistics
We publish statistical reports on the EU trade mark and Community design, giving general information on the total number of applications and registrations, including details per country / territory and per class of goods and services, and top filers.
We also issue country / territory reports covering the EU Member States and other countries / territories throughout the world.
EU trade mark applications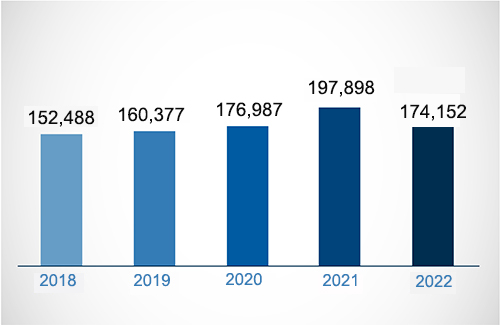 Registered Community designs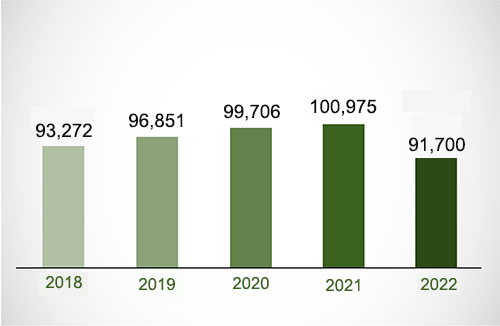 Statistics per country / territory
Select a country / territory to download report:
The 'Top 25' representatives or owners are all compiled with reference to the representative's or owner's EUIPO ID number. In some cases, the same representative or owner may use more than one ID number, which can lead to the total filings attributed to them in these tables being undercounted.
Trade mark and design statistics are correct as of the date of publication. However, very minor changes may be made in the future due to the inherent nature of the EUIPO's business process and the data collection methodology.
We also publish the ranking of online filers every quarter, with figures for the entire European Union and by each Member State.