Following earlier editions in London (2014), Berlin (2017) and Paris (2019), the fourth International IP Enforcement Summit will bring together key European and international decision-makers, law enforcement authorities, multinational companies and other relevant players to discuss ways to improve protection and enforcement of IP rights in the EU and around the globe.
The Summit aims to bring strategic and practical guidance and share good practices on how the fight against counterfeiting and piracy should contribute to a healthier society, a more sustainable environment and a stronger economy.
The event will be held online due to the pandemic situation.
The programme (draft):
Panel I. IP infringement online – Collaboration or regulation, what should come first?
A global perspective on how to engage right holders, intermediaries and enforcement authorities to collaborate against illegal activities including, in particular, IP infringement online.
Panel II. IP enforcement as a tool to protect sustainability investments
While businesses invest into environmental friendly processes and products, IPR infringers not only ride on this goodwill but also generate environmental damage due to counterfeit goods.
Panel III. New technology for IP enforcement online
What challenges do digital and technological transformation pose to IP protection and how can this be used to improve IP enforcement?
There will also be several breakout sessions during the two days.
To see the Agenda, please click here
IP Summit Hosts:

The Swedish Intellectual Property Office, PRV, is the authority for intellectual property in Sweden. It constantly works with cutting edge ideas which enables it to strengthen Sweden's growth and competitiveness.

The European Commission has responsibility for coordinating the EU policy on IP and ensuring that appropriate mechanisms of protection and enforcement of IP rights are in place in the EU. It also works with trade partners to improve their IP protection and enforcement in non-EU countries.

The European Union Intellectual Property Office (EUIPO) is the EU agency responsible for managing the EU trade mark and the registered Community design. In 2012, the Office was given the responsibility for the European Observatory on Infringements of Intellectual Property Rights which works to support the protection and enforcement of IP rights.
NAME
CAPTION
NAME
CAPTION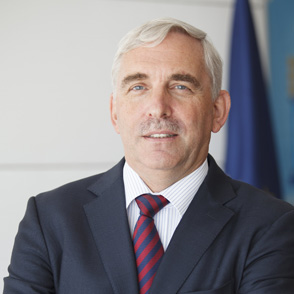 Christian Archambeau
EUIPO Executive Director
Christian Archambeau is Executive Director of the EUIPO since October 1, 2018. He has been part of the Office's top management team since 1 December 2010, when he was appointed as Deputy Executive Director by the Council of the European Union.
A native of Belgium, he graduated from Université libre de Bruxelles as a civil engineer and worked in construction in the Middle East before moving to the European Space Agency in facility management. Prior to joining the EUIPO (formerly known as OHIM), he held a number of senior positions in the European Patent Office in Infrastructure, Administration and Human Resources.
Speakers and interventions
by order of appearance in programme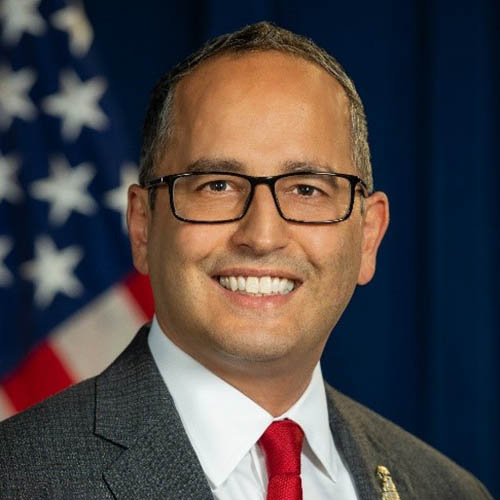 Steve Francis
Director of National IPR Center, USPTO
Mr. Steve Francis is the Assistant Director for Global Trade Investigations Division with Homeland Security Investigations (HSI) and the Director of the National Intellectual Property Rights Coordination Center. In this position, he is responsible for the oversight of HSI's national programs related to trade enforcement, intellectual property, and counter proliferation. Prior to this assignment, from August 2017 through May 2019, Mr. Francis served as the Special Agent in Charge (SAC) for HSI Detroit with an area of responsibility that included the states of Michigan and Ohio. In this position, Mr. Francis was responsible for overseeing more than 220 law enforcement agents, intelligence analysts and professional administrative staff throughout Michigan and Ohio. The law enforcement personnel were charged with investigating over 400 violations of U.S. laws in furtherance of promoting Homeland Security, Public Safety and Border Security. Preceding his appointment, Mr. Francis served in several critical managerial positions. As the Deputy SAC, Mr. Francis was responsible for managing and directing all investigative operations within Michigan and Ohio. As the Assistant SAC, Mr. Francis was the administrative overseer of HSI Detroit's Certified Undercover Operation and maintained operational oversight of four criminal investigative groups comprised of law enforcement officers from local, state, federal and foreign task force officers. Mr. Francis holds a bachelor's degree at Michigan State University.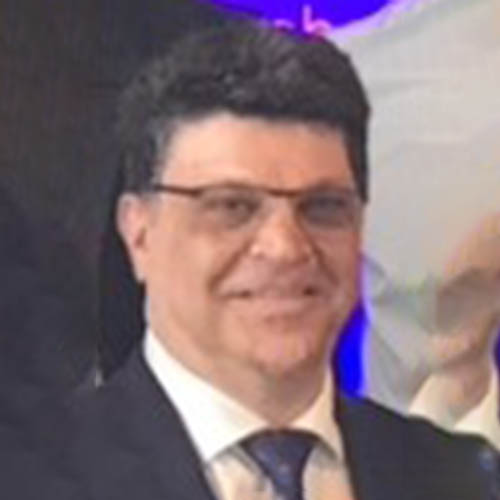 Graham Clemence
Senior Director for Global IP Enforcement & Security, Alibaba
Since December, 2016 Graham has been Alibaba's Global IP Enforcement Senior Director, based in London with a global remit. He compliments a team that works with international brands, retail partners, industry associations, government regulators, law enforcement and other organisations to advance Alibaba Group's IP protection efforts. Previously at Apple Inc., having served with them from 2010 during which time he established and organically grew their Global Security, Investigations, Crisis Management and IP Enforcement structures in Europe, Middle East, India and Africa. Prior to this Graham served with Estee Lauder Companies Inc., also as the Director for Global Security & IP Enforcement for 6 years where he again was able to create their Europe, Middle East India & Africa security and IP Enforcement infrastructure. Before this he was the lead Investigator at BSkyB, Europe's leading satellite TV provider where he dealt with several piracy and IP cases along with some interesting Investigations. Graham has also been a career Detective with 30+ years' experience with law enforcement, in which time he was involved with many high-profile cases whilst attached to the International & Organised Crime Branch and the Anti-Corruption Unit, CIB3 for which he received awards & commendations.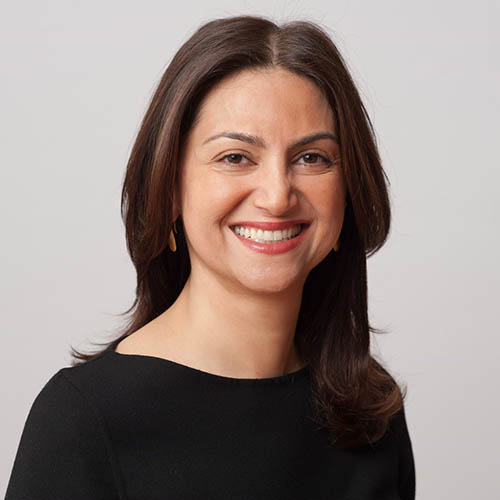 Annabelle Daniel Varda
Legal Director and Head of the Trademark team, Google
Annabelle Daniel Varda is a Legal Director and heads the Trademark team at Google LLC. She joined Google in 2007 and prior to that she was counsel at Apple Inc., where she worked on iTunes. She was in private practice in the Trademark & Advertising Practices group and the Intellectual Property Litigation group at Wilson Sonsini Goodrich & Rosati. She started her legal career clerking for the Honorable James W. Ware, United States District Court for the Northern District of California.
Žiga Škorjanc
University Assistant, University of Vienna
Žiga Škorjanc is a teaching and research assistant at the Department of Innovation and Digitalisation in Law, University of Vienna, and a member of the Legal Expert Group at the European Observatory on Infringements of Intellectual Property Rights, European Union Intellectual Property Office (EUIPO). He specialises in IT-, IP-, data protection and data law, as well as the use of technological innovations in the financial sector. He teaches several classes, among others software law and law of online platforms, and frequently lectures and publishes in these areas. Before joining University of Vienna, he practiced law in an international law firm for several years and passed the Austrian Bar Exam. His mother tongue is Slovene and his working languages are German and English.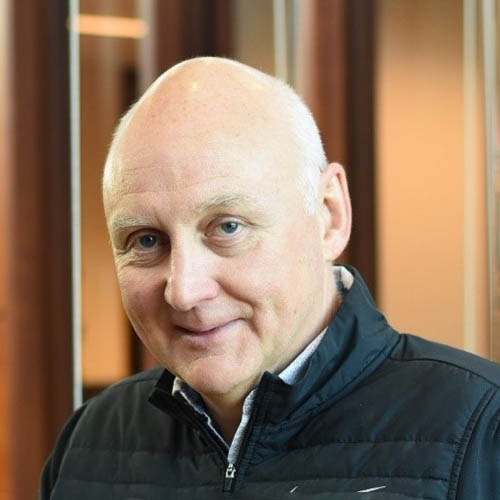 Alister Baldrick
Senior Brand Protection Director EMEA and Global Investigations, Nike
Alister Baldrick joined British Customs (HMCE) in 1988 and spent most of his career in various operational and intelligence teams, targeting criminal organisations that were smuggling commercial quantities of cocaine into the UK. He served overseas as an HMCE Crime Liaison Officer on two occasions, firstly in Paris, and laterally in Dubai, where he worked extensively on cigarette smuggling, MTIC Fraud and money laundering. He joined Nike in 2011 and is currently the Brand Protection Sr. Director for EMEA and Global Investigations. His team is based in numerous countries throughout EMEA and is responsible for implementing Nikes proactive intelligence led strategy to tackle counterfeiting.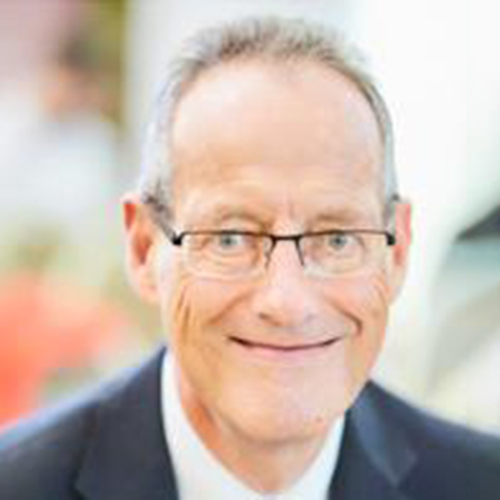 Nathan Wajsman
Chief Economist, EUIPO
Born in Wrocław, Poland and a dual Polish/Danish national, Nathan Wajsman was educated at the University of Aarhus in Denmark and later undertook graduate studies in the USA, earning a PhD in Economics from the University of Florida and an MBA from Temple University in Philadelphia. Dr. Wajsman was named Chief Economist of the EUIPO in May 2011. He has been with the agency since 2007, previously working in Finance and Quality Management. Prior to joining the EUIPO, he spent 20 years working in the private sector. A stint as a forecasting analyst at an electric utility in Florida was followed by a career in telecommunications and finance industries in the USA and several European countries, including positions with AT&T in the USA and Belgium, Swiss Reinsurance Company in Zurich, and Claranet Benelux, a managed hosting and internet service provider in the Netherlands.
Sergio Tirrò
Head of IP crime, Europol
Sergio Tirro' is Leautenant Colonel of Carabinieri Corps and currently Head of IPC3 (Intellectual Property Crime Coordinated Coalition) at Europol. IPC3 is the dedicated Team at Europol that provides operational and technical support to law-enforcement agencies and other partners in the EU and beyond in the area of Intellectual Property Crime.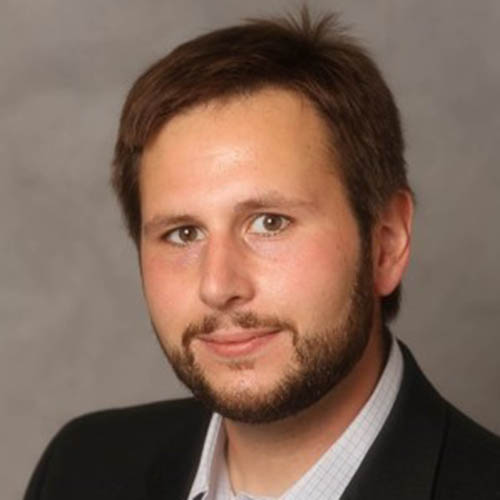 Jonathan Trivelas
Director customer compliance & Fraud, Mastercard
Jonathan has been with Mastercard since 2002, during which time he has held various risk management roles within the Corporate Security, Franchise Development and Franchise Integrity groups. Jonathan is currently a Director in the Mastercard Brand Performance Team and is responsible for a number of global customer compliance programs. Many of the programs he manages, including the Business Risk Assessment Management (BRAM) Program, MATCH and Global Rules Investigation Program (GRIP), focus on identifying and mitigating various risks introduced by merchants into the payments ecosystem, including illegal, brand damaging and otherwise deceptive behavior.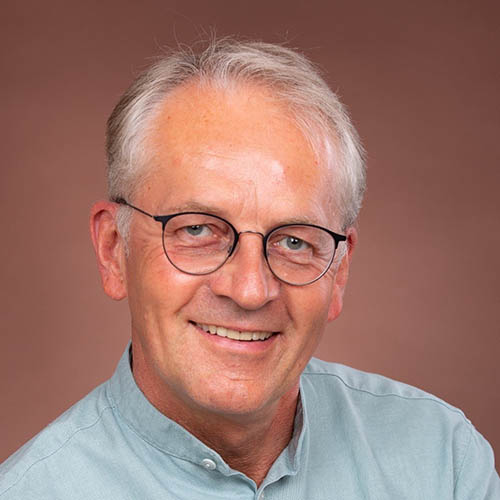 Aiko Bode
Group Chief Sustainability Officer, Fenix Outdoor International
Aiko Bode, biologist and historian, holds the position as Chief Sustainability and Chief Compliance Officer at Fenix Outdoor International AG since 2012. Fenix Outdoor is a group of brands and retailers marketing outdoor gear around the globe. Aiko has been Head of CSR and Compliance at TÜV Rheinland Group and in previous positions was MD at Gerling Insurance and Programme Manager at the United Nations Environment Programme. He is co-author of the book "Compliance Management Systems" where he is focusing on corporate culture and sustainability.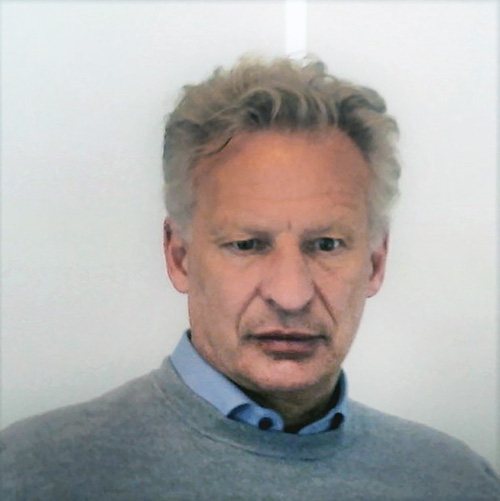 Ronald Brohm
Director, REACT
Ronald Brohm, a Dutch national, is the Managing Director and founder of business association REACT (European Anti-Counterfeiting Network) with offices in Amsterdam, Aachen, Buenos Aires, Guangzhou, HoChiMinh City, Istanbul, Lisbon, Madrid, Milan, New Delhi, Prague, Rio de Janeiro, Skopje and Vilnius. In 1985, Ronald completed the Final diploma of Dutch law in the field of Social Economical Law at the Rijks Universiteit of Utrecht (R.U.U.). The same year he completed his Post-doctorate of European Business Law at the University of Utrecht and the following year his Post-doctorate in International Commercial Law at the University of Amsterdam. Ronald started his carrier in 1987 at the Chamber of Commerce in Amsterdam. Since 1991 he has held the position of Director and founder of REACT, The European Anti-Counterfeiting Network (April 1991), which he developed into a worldwide anti-counterfeiting network for more than 300 multinationals, owners of world's most famous brands and operational in > 100 countries with 160 staff. The network manages almost 90.000 anti-counterfeiting cases annually. Ronald is a speaker and short term expert for various international bodies like WIPO, EU, OHIM, WCO on IPR enforcement issues in Central and Eastern Europe, Central Asia, Asia-Pacific Region and Latin America. Over the years Ronald has been the author or editor, of a number of articles and papers namely, Ars Aequi: Intellectual Property Rights and GATT (1988), Company Law Review: Dutch Anti-Counterfeiting Act (1991), IUST: Fighting Counterfeiting (1992), Benelux Trademark Review: Border measures against counterfeiting (1999) and Dossier: Review of the anti-counterfeiting measures (2001), World Commerce Review (2014): Brand enforcement strategy; public and private enforcement considerations, (2017) Brand Protection Professional, Landlord Liability Case European Court of Justice.
Nicole Maréchal
Senior Legal Counsellor & Governance Officer, European Chemical Industry Council (CEFIC)
Nicole Maréchal is Legal Advisor to the Director General at Cefic – the European Chemical Industry Council. Her main fields of expertise include intellectual property and trade secrets, competition law, compliance, governance, and statutory matters, as well as contracts. She was previously with a company (EuroCard – MasterCard / EuroPay). Her legal firm experience includes Slaughter & May in London and Brussels and Liedekerke, Wolters, Waelbroeck and Kirkpatrick in Brussels. Prior to that she was Trainee at the European Commission – DG Competition and had various assignments in London and Brussels. She is a Juriste d'Entreprise – registered at the Belgian Institut des Juristes d'Entreprise (IJE) and was previously an Avocat at Brussels Bar. She holds a Master in European Law from the Institut d'Etudes Européennes in Brussels and Master in law at the – Université Libre de Bruxelles.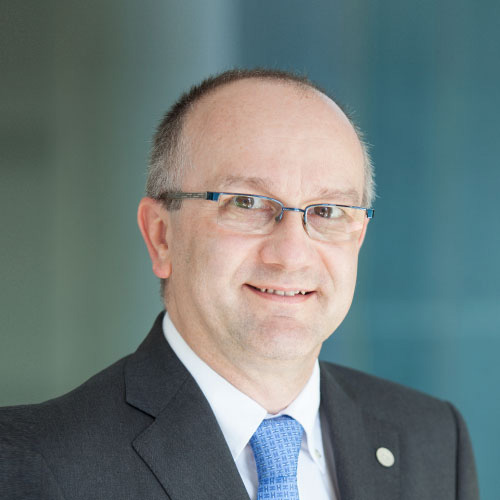 Paul Maier
Director of the Observatory, EUIPO
PAUL MAIER, Director of the EU Observatory on infringements of intellectual property rights, European Union Intellectual Property Office (EUIPO), Spain. Paul Maier joined the Office for Harmonization in the Internal Market (Trade Marks and Designs), now EUIPO, in May 1995 as chief advisor to the President of the Office. From 2000 until 2005 he was responsible for the preparations of EUIPO in view of the enlargement of the EU and the coming into force of the Regulation on Community Designs. He was nominated President of the Boards of Appeal by the Council of Ministers in December 2005 and confirmed for a second mandate in May 2010. Since January 2013, Paul Maier has been appointed as the Director of the EUIPO Observatory. The department incorporates not only the EU Observatory on IPR Infringements, but also the service of the Chief Economist who is in charge of economic studies.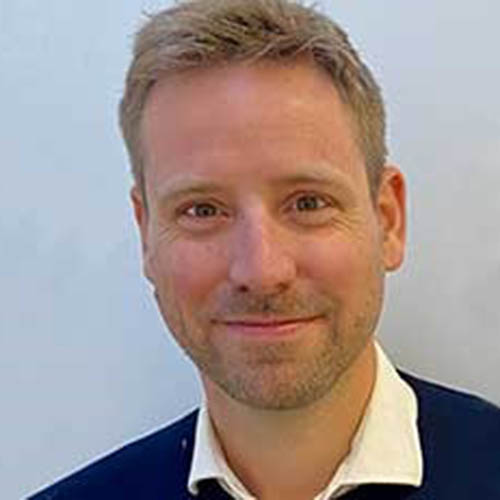 Charles Slingsby
International Legal Director, Twitch
Charles-Nik Slingsby is the International Legal for Amazon's Twitch business. www.Twitch.tv is a live streaming service that focuses on video game live streaming, including broadcasts of esports competitions. In addition, it offers music broadcasts, creative content, sports such as NFL and La Liga Football and its most popular category "in real life" streams. He manages Twitch's legal teams, public policy and budget in APAC, EMEA & LATAM and is an English qualified solicitor with a focus on Privacy, E-commerce, Regulatory Compliance, Public Policy and Copyright Infringement. He has worked with rightsholders across the music, sports and media industries to tackle infringement on live streaming and VODs and share best practices. He was born in Sweden and has a Degree in Mandarin Chinese & History with Japanese and Economics from University of London. His favourite Twitch stream is justkittens which features sleeping cats and is a nice break from thinking about legal problems.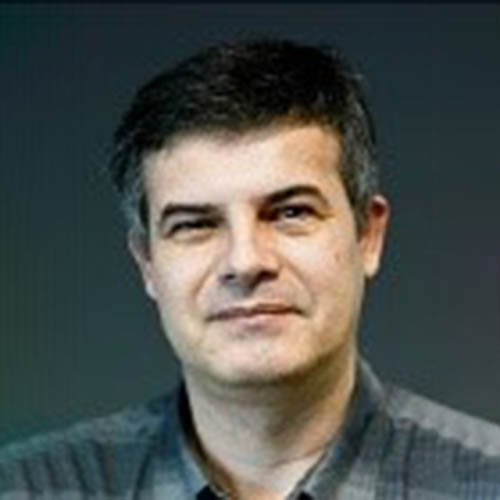 Jordi Iparraguirre
Innovation manager, EURid
Jordi Iparraguirre is a Computer Science engineer and holds an MBA. He has developed technical and executive functions in different countries for a consumer electronics multinational. Former director of a small Internet domain registry, now, Director of Innovation at EURid, the registry of the .eu domain, he is focused on developing and leading, amongst others, projects around data mining and machine learning to prevent online abuse.
| | | |
| --- | --- | --- |
| | Director of National IPR Center, USPTO | |
| | Senior Director for Global IP Enforcement & Security, Alibaba | |
| | Legal Director and Head of the Trademark team, Google | |
| | University Assistant, University of Vienna | |
| | Senior Brand Protection Director EMEA and Global Investigations, Nike | |
| | Chief Economist, EUIPO | |
| | Head of IP crime, Europol | |
| | Director customer compliance & Fraud, Mastercard | |
| | Group Chief Sustainability Officer, Fenix Outdoor International | |
| | Director, REACT | |
| | Senior Legal Counsellor & Governance Officer, European Chemical Industry Council (CEFIC) | |
| | Director of the Observatory, EUIPO | |
| | International Legal Director, Twitch | |
| | Innovation manager, EURid | |
Moderator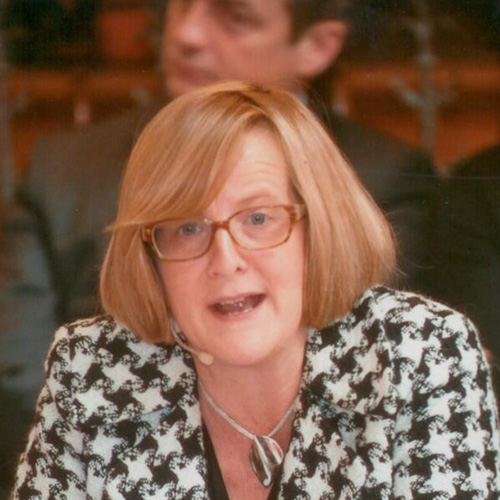 Jacki Davis
Leading commentator and analyst on European Union affairs
Jacki Davis is a leading commentator and analyst on European Union affairs. She is an experienced journalist, speaker and moderator of high-level events; a regular broadcaster on television and radio news; and a Senior Adviser to the Brussels-based think tank, the European Policy Centre. She has been based in Brussels for nearly 30 years, and was previously the EPC's Communications Director; editor-in-chief of E!Sharp, a magazine on EU affairs; launch editor of European Voice, a Brussels-based newspaper on EU affairs owned by The Economist Group, from 1995-2000 (now Politico); and Brussels correspondent of a British national newspaper.
Poslední aktualizace stránky 28-04-2021